This feels like a little bit of a lazy post in as much of none of these photos are actually mine, but I wanted to share whats been inspiring me lately. I've always loved the idea of customising clothes and there some really inspiring ideas floating around the big wide web. Theses are a few of my favoutite that I've found that I want to try :)

I don't know if this jumper is the result of a DIY project or if she just brought it but I really like it.
I love the sequined sweaters that Topshop had a few months ago with sequins on the shoulders, but I can't
find them in the stores now and I didn't really want to pay Topshop prices so I thought I would have a go at customising them. Perfect now the weathers getting colder :)
I love this as a necklace even though it looks as a headband. I loved dream catchers when I was younger and I think these would look nice layered over vest tops and leggings.
source
I love how they made this plain t-shirt look more girly with the ruffles. I always feel a bit scruffy if I just wear a plain t-shirt so this is a good way of jazzing them up :)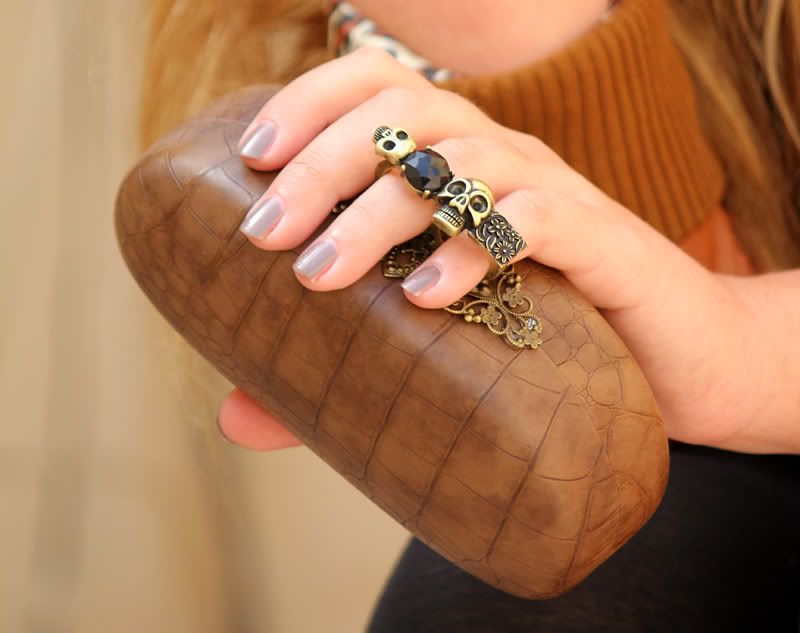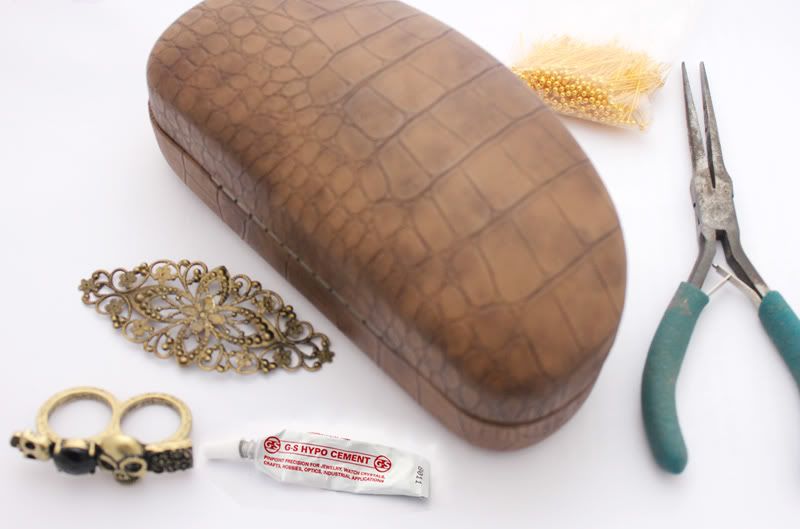 I loved, loved, loved this when I saw it on Superficial Girls blog. She has an amazing sense of style and I love the Alexander McQueen clutches <3 I think it would be a fab clutch to have for nights out.
I did actually see a double finger skull ring in Topshop in the sale which would have been perfect for this project, but I didn't pick up for some reason.
I'm sure most people have probably come across Studs and Pearls blog before. If not and you love fashion DIY projects you should definatley check her blog out :) The stud trench coat is my favourite, I think it actually looked better than some of the designer versions, and obviously at a fraction of the cost :) I love the little bow on the t-shirt sleeves as well
I've been wanting to buy one of these from River Island or Accessorize for a while but I saw the amazing one that Lyzi from beinglittle made last year and I thought I would have a go at trying to make one, even though I can't knit! I want one to keep warm this winter so I think this might be the first one I try :)
Edit: For the last two days when I log in to my blogger dashboard the feed is getting spammed up from a blog called 'shining hairstyles' even though I have never come across this blog before and have not followed it. Their posts appear 25 times in a row and I can't get rid of it! When you click on the link it opens a load of spam pages up and its really annoying :( Has anybody else had this and/or do you know how to get rid of it from the dashboard???? Its really annoying me!
love and kisses
x x x x